Activate Mail2Blogger Facility in Blogger
Activate Mail2Blogger Facility in Blogger:
Today it is an era of smart phone. People are using tablet,mobile phone to access Internet. As per report, mobile internet penetration become 15% higher during 2012.So it is extremely important for a blogger or content writer to connect to its blog using email feature.Google has also come up with Mail2Blogger feature. Where a blogger can blog on the go from email posted from mobile!!! Bye Bye constant internet!!.
Lets see how to do:
(You need one-time net connectivity for steps 1 and 2)
1. Sign up a blogger account
2. In the Settings, setup a mail-id alias on which you want to send the mail.Here you need to provide a secret pin.and with the help of username-secretpin the email id is created.
3. Now you don't need constant net connectivity for blogging.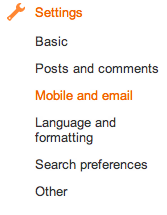 4. Use your office mail account and client to draft the blog content.
5. Send the mail to the address made in 2.
6. The Subject of the mail becomes the title of the blog. The body becomes the content of the blog.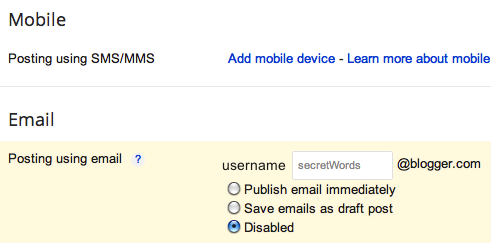 Its a useful feature for those who may want to blog but find it difficult and cumbersome due to not having constant net connectivity.
I was checking this feature ..I found several problems reported. Like-
1. Format problem.
2. Upto 10 MB post is allowed including picture and post body.